Liquid Bulk
Individual solutions for your needs
With our versatile fleet of intermodal 20' and 26' tank containers, we are your experienced and reliable partner for the transport of both your food and non-food liquids throughout Europe. The tanks have a capacity of 21,000 to 35,000 litres and are suited for commodities of different densities. In addition, they are equipped with special insulation and indirect electrical heating systems for temperature-sensitive products. The container valves are remote-controlled and allow personnel to safely release the excess pressure.
We are committed to develop efficient and eco-friendly transport solutions. That is why 95% of our tank-transports are handled by rail or sea. This is not only cost-effective but reduces the CO2 footprint at the same time.
Due to many years of experience, we have got the know-how and resources to develop solutions that are tailored to meet your requirements. Our portfolio contains inventory management systems, procurement management, storage concepts and preloading to shorten turnaround times.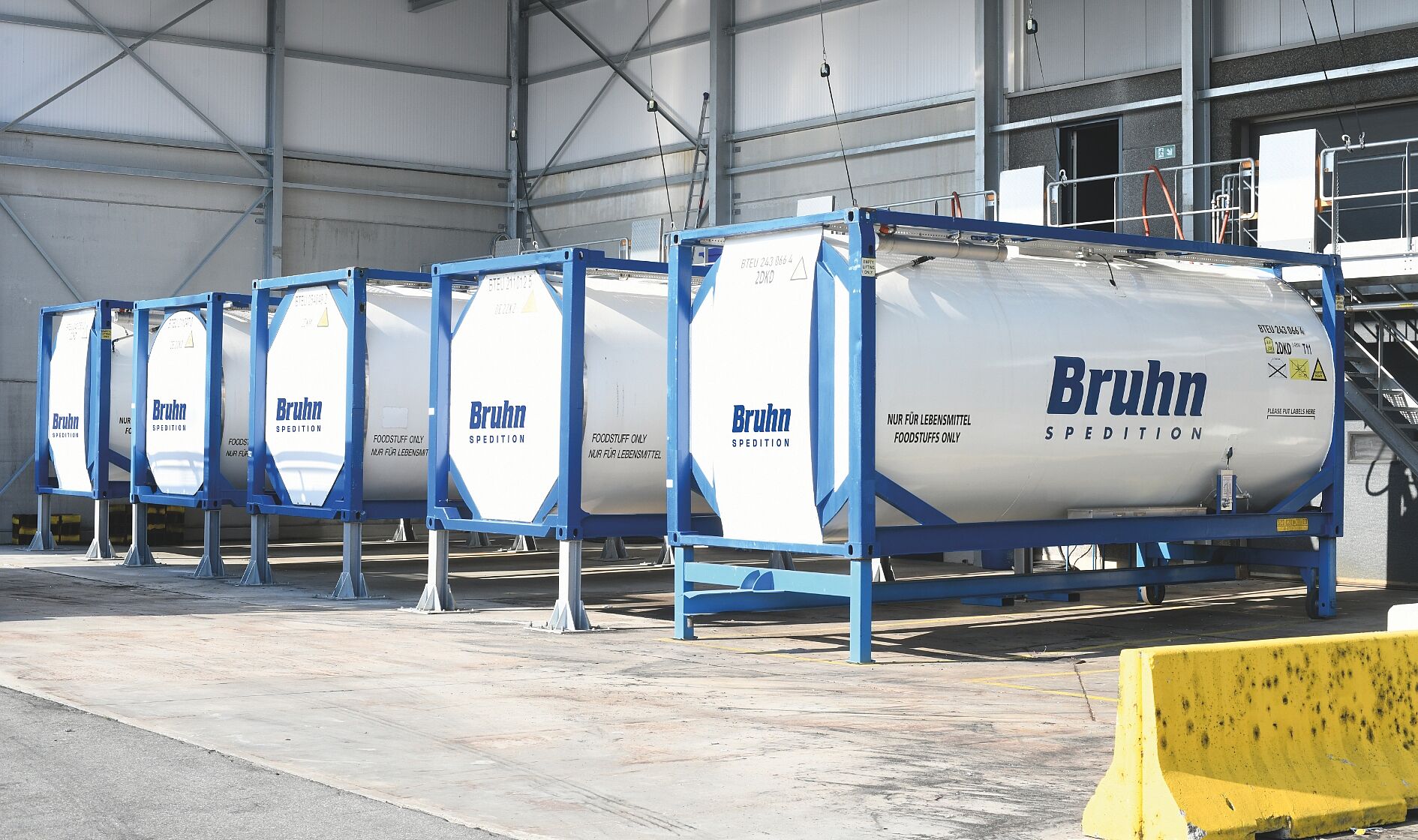 Your benefits at a glance
Tailormade logistics solutions and storage concepts
Optimisation of supply chain
Reduction of CO2 emissions
Increasing the added value
Transport of sensitive, temperature-controlled commodities
Also on offer: Inventory management systems (VMI), Procurement Management, storage concepts, preloading, etc.